Steven Matz' subtle changes show signs of significant improvement
This past offseason, Mark Shapiro & Co. made it a priority to address the elephant in the room: their shaky and often injured rotation. The results? At first, less than impressive to an ever impatient fanbase.
Robbie Ray was re-upped to the tune of a one year $8M 'prove it' deal, while veteran Tommy Milone was signed to a minor league contract. Other than some bullpen work, that was essentially it.
It seemed the Jays were content with their COVID playoff rotation, with a young crop of talent itching up their pipeline; but it also showed faith in a possible resurgence from rollercoaster pitcher Steven Matz.
Matz broke into the league in 2015, emerging from a crop of Mets' superstar pitching youth that included standouts like Matt Harvey and Noah Syndergaard. He pitched to a beat of a 2.27 ERA over six starts, and demonstrated relatively impressive peripherals. His sophomore year was more of the same, a 3.40 ERA & 3.30 FIP over 22 starts. Injuries and inconsistencies soon followed for the next four years, until he was traded to the Blue Jays this past offseason.
He had clearly worn-out his welcome in New York, but the Blue Jays saw enough in his underlying numbers to trust him as a solid contributor on the back end of their rotation. It didn't seem that far fetched. While his 2020 numbers need to be taken with a small sample size caveat, there were sparks of hope that he could return to a somewhat reasonable base from his terrible-horrible-no good season.
First the bad: his Barrel%, Avg. Exit Velo, and Max Exit Velo were all bottom 5th percentile of the league. He gave up an outrageous 14 HRs in just 30.2 innings. All of this without a significant loss in velocity, and his sinker – his most used pitch – being smashed to a .448 wOBA. He was one of, if not the worst starter in baseball.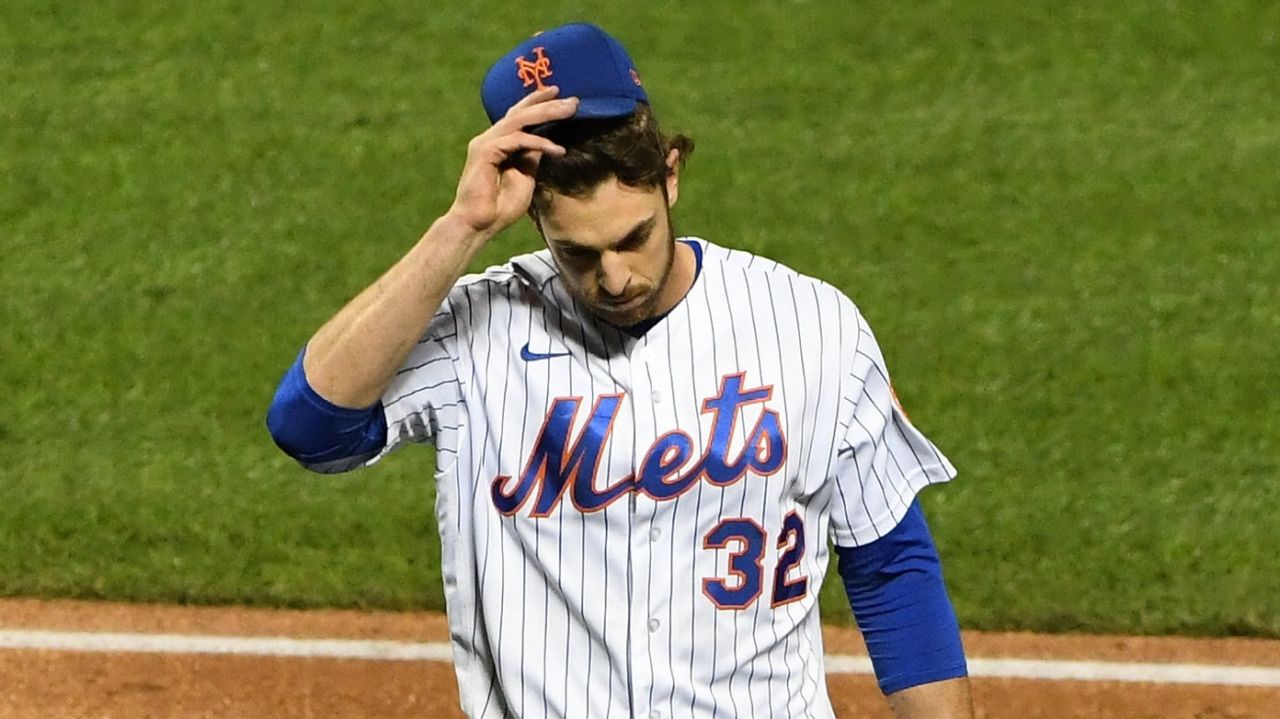 However. If you believe in the talent Matz has shown in the past, there were obvious objections to his 2020 season. It was rather unlikely that over 30 starts (provided he got the chance to pitch) his numbers would be that atrocious.
Using Alex Chamberlain's amazing Pitch Leaderboard, we can see some affirmations to this point. The difference between his wOBAcon and his xwOBAcon was fourth highest amongst pitchers with six starts, meaning the quality of contact he was giving up was overinflated. Interestingly third on that list? Tom Milone. Another statistic, created by very good follow Connor Kurcon, Designated Hard Hit% (DHH%), plays more favourably for Matz as well, where he was around the 50th percentile. This implies that the profile of batted balls he was giving up was not egregiously terrible.
While these numbers don't necessarily indicate that he was robbed of a good season, they might suggest that he wasn't 100% deserving of his bad one.
Which takes us now to his 2021 campaign, one that started well from the beginning of pitchers and catchers reporting.
Throwing into Thursday, he carries a 1.47 ERA, good for 12th among qualified starters; not to mention among some very positive peripherals. He ranks 9th in Average Exit Velo & Barrel%. If there was ever a stat that you could read this early and be confident in analyzing, it would be Max EV, where Matz is currently 14th of 123 pitchers with three starts.
His deserved Barrel% is tied for 2nd, just behind possible Christ incarnate Corbin Burnes. We know his season is going well, and before mimicking a broken record: it is early. But how is he finding this early success?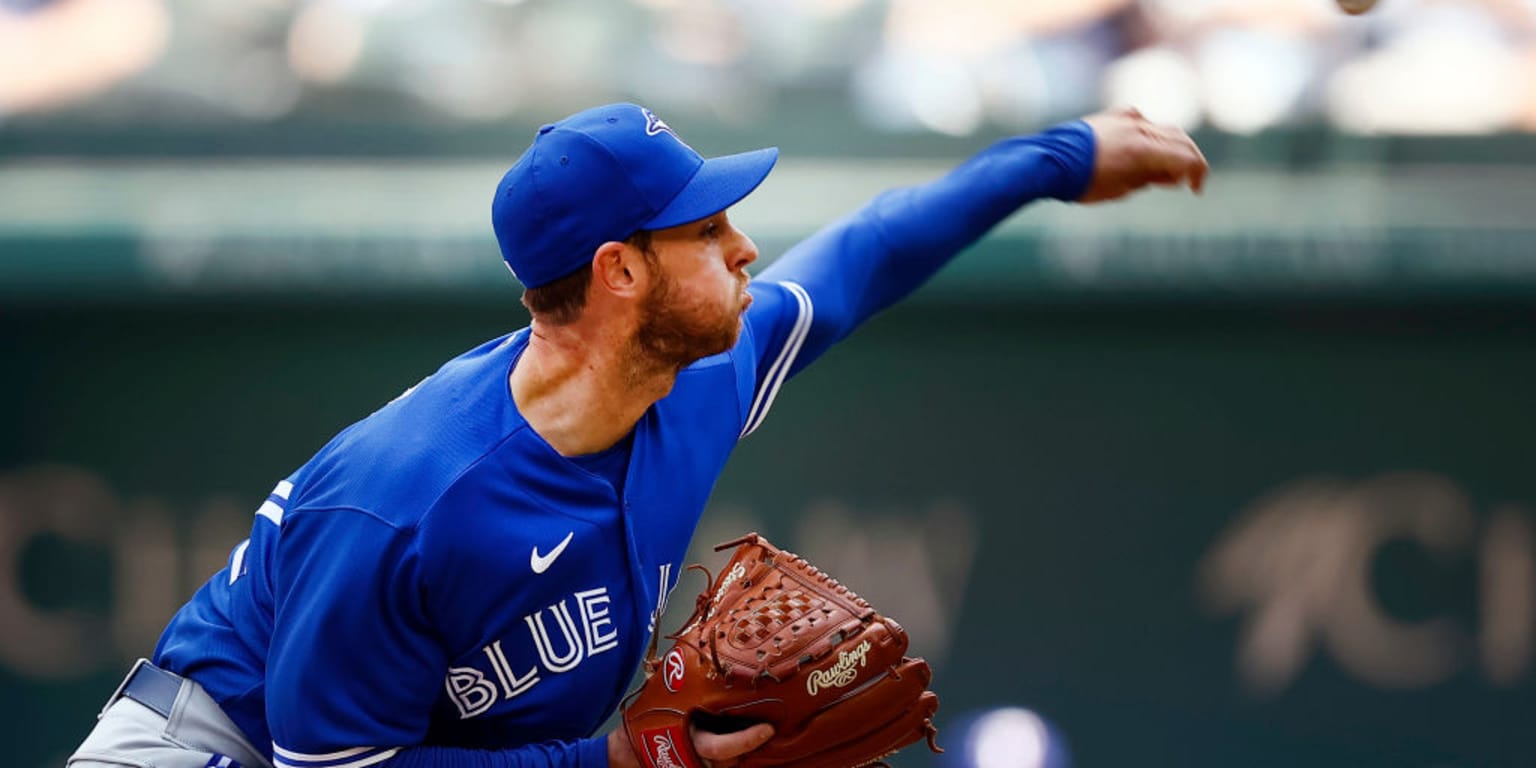 This analysis will be narrow, as I will solely focus on his repertoire and location changes from 2020. There are too many factors to name which may be responsible for his improvement, but one that is relatively easy to analyze is pitch selection.
He has thrown his sinker less, down to 48% from 54%, in favour of his slider which takes nearly all of the 6% difference. Counter to my point, this change has arguably hindered Matz, as his slider is the only pitch that is worse than league average according to wOBA. However, where his selection differs wildly is on two strike counts.
Where last year he threw his cutter 22% of the time, he has chopped that in half to 10%. He is throwing his sinker 6% more, and his changeup 7% more. This has clearly worked for him thus far, as his Putaway%, the proportion of 2-strike counts that end in a strikeout, has risen by 11 points.
His pitches have simply been better this year too. Barring the aforementioned slider, of which he has only thrown 26 times, every pitch ranks amongst the top of the leaders in wOBA, xwOBA, and just basic counting results. What's behind this improvement? His velocity hasn't changed, and his spin rate is actually down on all of his pitches, so a mechanical change is not to credit.
It can be attributed to better location though. Here we have Matz's 2020 zone locations thanks to Fangraphs, and it doesn't tell a pretty story.
He peppered the middle and top of the zone to predictably bad results. Also interesting to note is the relatively even spread of pitches on the corners of the zone/outside of it. It seemed Matz decided his best course of action on the mound was to pick a number between 1 and 4 and locate his pitch on that corner. If he didn't know where it was going, how could the hitter?
His 2021 spread looks much healthier through his first three starts.
While his middle-middle percentage is unchanged, he is clearly utilizing the lower left much more frequently. Also of note is that he's not missing up as often, possibly a result of using his sinker less. It certainly seems from this overlay that he is choosing his spots more effectively, and hitting them more often.
He has clearly changed his two-strike approach as well. First is his 2020 locations, followed by this season.
The 29-year-old has seemingly shifted away from high sinkers as a putout pitch, as they were previously getting pummeled, and is instead focusing his attention around the bottom of the zone. This checks out with his profile from earlier, where he is throwing more changeups and sliders. The Jays' coaching staff, with input from Danny Jansen assuredly as well, have clearly set a different two-strike plan than the one he ran with in 2020.
Overall, we can see that Matz has made some subtle but effective changes in his first three starts as a Blue Jay. He didn't have an insane offseason where he pumped his spin rate numbers (someone in LA might have something to say about that), and nor did he add a new pitch to his repertoire. Matz's early success has been defined by a better approach on the mound, coupled with more effective location.
This is most definitely an over-analyzation by a student who really should be nose-deep in his textbooks right now, but the early season results for Matz suggest he may be turning over a new leaf. A leaf that could be key to the Jays' playoff hopes.